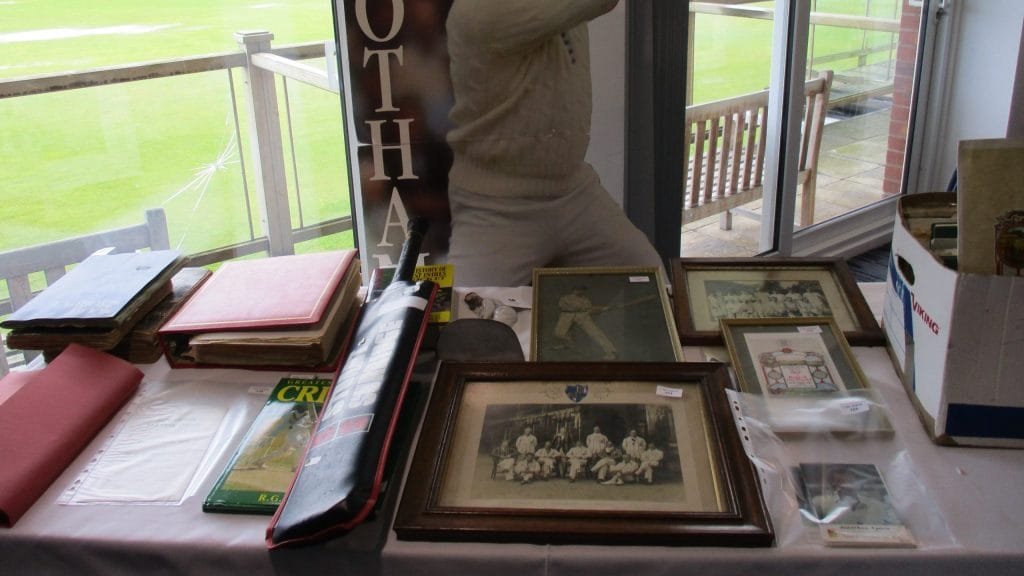 The CMS welcomes items of cricket memorabilia for its auctions. There will normally be just two auctions in the year – March and October.
The CMS reserves the right to refuse items which are damaged etc., or we have doubts about authenticity.
Reserves can be placed on lots but must be agreed with the CMS. They should reflect realistic values/expectations and not be the "highest price" expected.
The CMS will take 7% of the price realised, the vendor 93% which will normally be paid 6 weeks after the auction.
The CMS will undertake to advertise the memorabilia to all its members (including overseas) and only CMS members are eligible to bid for items.
Members are welcome to send postal bids which should be in writing/e-mail before the auction. Bids will normally start at 60% of the bid unless there is a higher reserve price or other postal bids.
Items will be sent to successful postal bidders the week after the auction and will usually be sent by recorded delivery. Postage will be paid by the successful postal bidder.
The CMS will be responsible for the items sent for auction while they are in the possession of the CMS.
The CMS welcomes items of particular and unusual interest for the auctions. Non-members can send items for auction but we would discourage large quantities of books, magazines etc.
A list of prices realised at an auction will be posted on the Society's website as soon as possible after the auction.